Graduate Seminar Series
January 27, 2023
10:00 a.m. ET
7500 Wean Hall
Light-responsive Molecular Materials 
By assembling materials from molecular building blocks we can access new utility from known light-responsive molecules. In particular, this presentation will address the incorporation of clusters with photolabile ligands into an exfoliatable 2D coordination network and the remarkable white light and sunlight driven rolling of simple copper isocyanoazobenzene crystals. While in the former case the known molecular properties translate directly into their utility in the 2D material, in the latter case solid-state crystal packing effects dramatically alter the chromophore's properties, resulting in new and unexpected behavior.

Amymarie K. Bartholomew, Assistant Professor of Chemistry, Yale University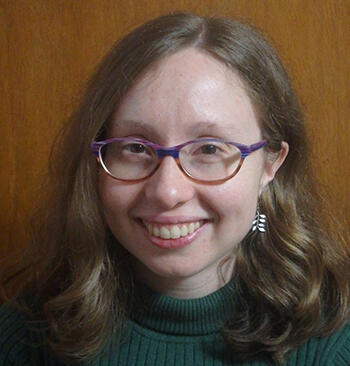 Bartholomew's research focuses on the design and synthesis of inorganic materials with stimuli-responsive properties, with the dual aims of creating novel materials with applications in ultrathin and transparent electronics and solar energy capture, and advancing understanding of the principles of molecular design for the control of switchable properties. Bartholomew received her Ph.D. in Chemistry from Harvard University in the laboratory of Prof. Ted Betley. Before joining the faculty at Yale, she worked with Prof. Xavier Roy at Columbia University as an Arnold O. Beckman Postdoctoral Fellow in the Chemical Sciences. She is thrilled to have started her lab in January 2023, and in her spare time enjoys fantasy novels, board games, and ballet.