Joint MSE/EPP Ph.D. degrees enable energy access research
Kaitlyn Landram
Nov 30, 2022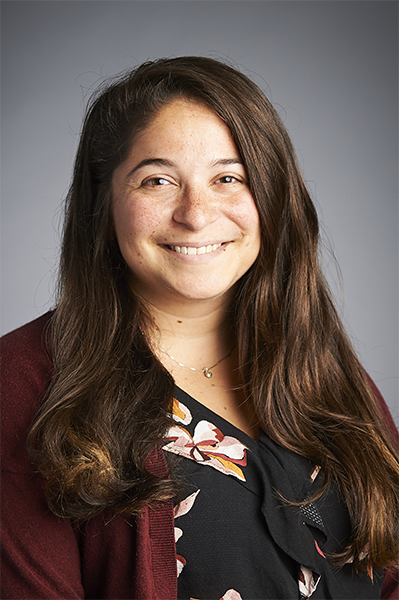 It was Katrina Ramirez-Meyers' experience serving as a high school teacher in a small West African town without electricity that sparked her interest in batteries and energy storage. She came to Carnegie Mellon University's College of Engineering in 2019 to pursue joint Materials Science and Engineering (MSE) and Engineering and Public Policy (EPP) degrees.
Ramirez-Meyers joined the Peace Corp in 2012 and taught mathematics in the Agricultural and Vocational Senior Secondary School in Gerihun, Sierra Leone. The lack of electricity in the school presented challenges in managing and sharing educational resources. Her students were creative problem-solvers and often organized evening study sessions made possible by candles or electric lamps.
"I became passionate about how we can make energy access more accessible to developing countries, and I quickly learned that combining MSE and EPP was an important pathway to do that," she explained.
Before coming to Carnegie Mellon, she was part of a Ph.D. program in Texas where she was first exposed to research in energy policy.
"Carnegie Mellon was the first place I knew of where I could pursue degrees in exactly the two things I was passionate about."
In collaboration with the College of Engineering's location in Kigali, Rwanda, she is able to connect to researchers in Sub-Saharan Africa while working with world-renowned battery expert, Jay Whitacre.
CMU-Africa has been making an impact on the continent for over a decade. Carnegie Mellon is the only U.S. research university with master's degree programs and full-time faculty, staff, and operations on the continent. She is also co-advised by Barry Rawn, an associate teaching professor of electrical and computer engineering at CMU-Africa.
In her fourth year, Ramirez-Meyers feels she enjoys making the connection between MSE and EPP, "It feels really good to understand the connections between crack progression in ceramic materials and reducing the environmental hazards of battery waste around the world," she shared.
The bulk of her research focuses on battery waste-management. Ramirez-Meyers is trying to understand how batteries can perform when reused, for example removing a car battery from an old car and repurposing it to serve as a backup energy source for a building.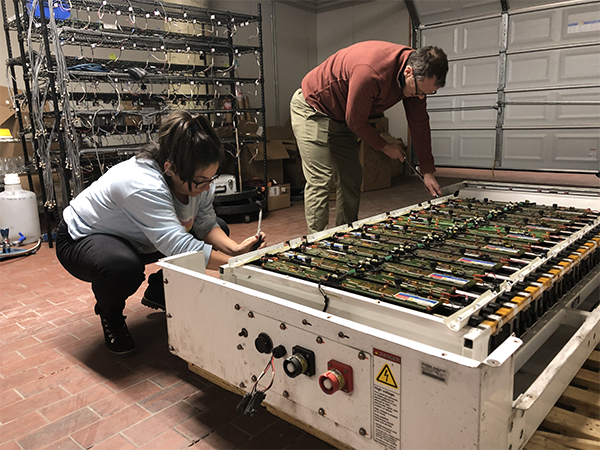 The development and characterization of battery restoration processes taps into her domain knowledge in MSE, while her ability to compare the economics of battery waste management strategies is made possible through EPP.
Ramirez-Meyers hopes to visit the CMU-Africa campus in the near future and go on to pursue a career in academia.
"Katrina is the perfect example for why we have this joint degree program. But even if students don't choose to pursue the MSE/EPP joint Ph.D. degrees, our students have flexibility in electives and can still be exposed to the work of our colleagues in EPP," explained Jeanna Pekarcik MSE Academic Advising/ Program Coordinator.
For more information on our graduate programs, please visit our graduate programs webpage.