Sokalski named Director of Student Inclusion & Community
Kaitlyn Landram
Nov 2, 2022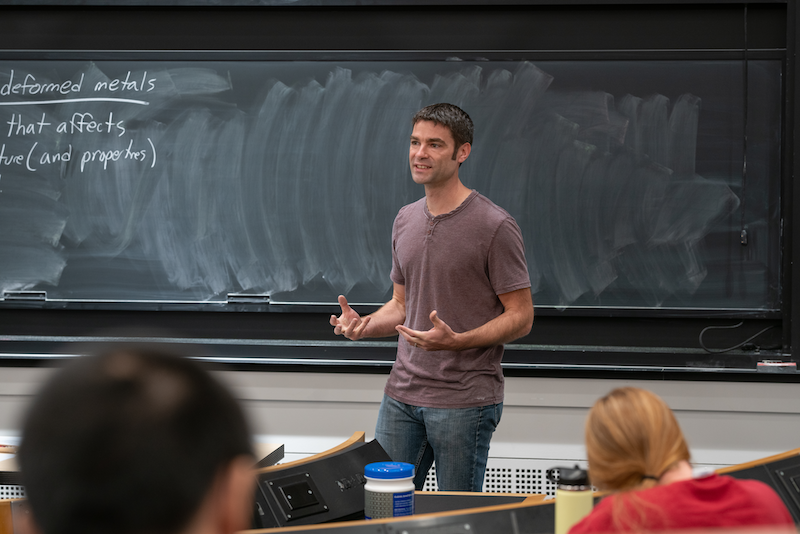 Vincent Sokalski has been with the College of Engineering at Carnegie Mellon University since 2007 when he first joined as a Ph.D. student. Over the 15 years that followed, he has embraced his evolving role as a student, researcher, scientist, and professor.  In September, Sokalski became Teaching Professor of Materials Science & Engineering and now the Materials Science and Engineering Director of Student Inclusion & Community which builds on his passions for student inclusion and success.
"I probably would not have said this when first starting out," Sokalski explained, "but I think that teaching is the most important thing that we do as faculty."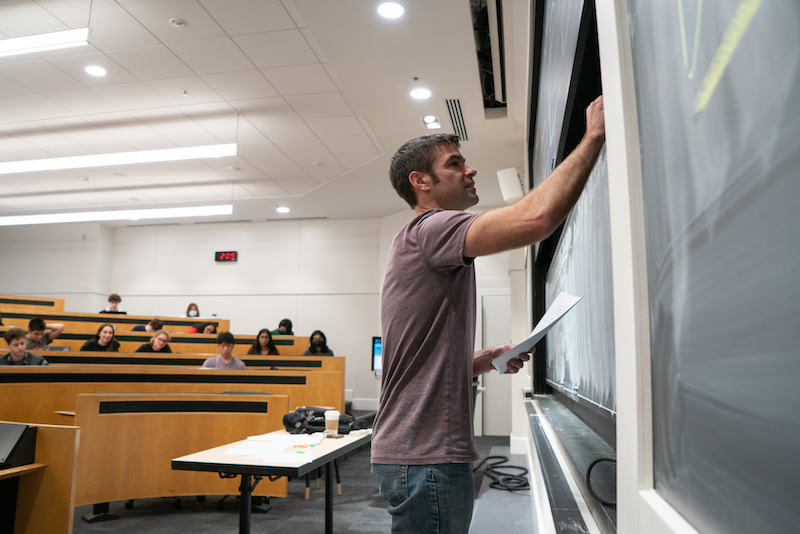 In 2020, Sokalski taught the MSE introductory course, Engineering Materials of the Future, for the first time. He looks back on teaching through the pandemic and social justice movements as an inflection point for himself. 
"I could see the impact world-events were having on my students and I felt a responsibility to preserve as much normalcy of the classroom experience as I could for them."
Sokalski's dedication to his students hasn't gone unnoticed. He was selected as one of the Provost's Inclusive Teaching Fellows by the The Eberly Center for Teaching Excellence and Educational Innovation last year. Over the course of a year, fellows learn about inclusive teaching strategies to enhance students' sense of belonging.
In 2021, Sokalski was also awarded the Philip L. Dowd Fellowship to recognize his educational contributions and to encourage the undertaking of an innovative educational project. With this funding, Sokalski is developing a course for PhD students called "Teaching Materials Science & Engineering" where they will discuss effective and inclusive pedagogy along with strategies to prepare engaging lectures. Students will use this to teach core MSE topics to the rest of the class as part of their final project.  This course will prepare them for their MSE Teaching Internship and future careers.
I'm excited to take on this new role, where my primary job is to help students.

Vincent Sokalski, Director of Student Inclusion & Community
"I was actually terrified by the prospect of teaching when I first started out. My past instructors had a way of exuding confidence that I wasn't sure I could match. So, yes, I was certainly intimidated to be on the other side of the classroom," Sokalski recalls with the hopes that his new course can alleviate that anxiety in future educators. 
In his classroom, Sokalski strives to continuously refine his teaching without necessarily taking novel approaches. 
"There are relatively simple things that can be done to improve the students' experience – most don't require new educational technology or make the course content any less rigorous.  In my opinion, creating the right classroom dynamic is more important than using innovative teaching tools."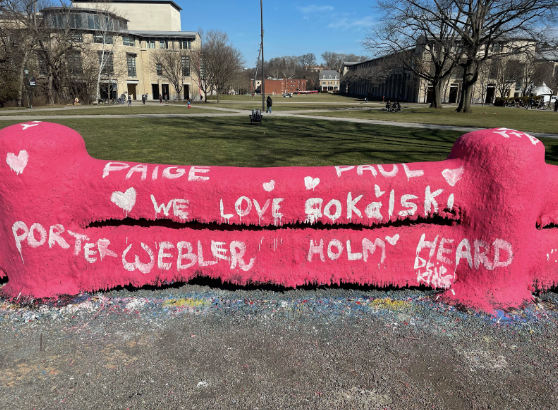 He livens up his classroom with colorful chalk, and demos including his infamous "mug drop" lecture that teaches students about strength and toughness by showing them just what happens when his "favorite" ceramic mug is tossed against the wall. 
For Sokalski, it is important to show his students how much he loves what he's teaching. He believes that being both positive and responsive is key to building a good rapport with his classes. He stands by the idea that there are no stupid questions, nor that it is ever too late to ask for help.
Earlier this year, Sokalski's students "took the fence" on campus to show their appreciation forhim, and the entire Materials Science and Engineering Department.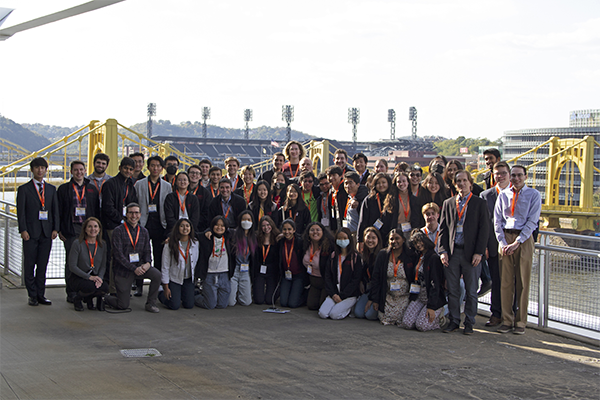 As the Director of Student Inclusion & Community, Sokalski will be even more focused on engaging with students outside of the classroom to blend social and educational activities. For at least three years, MSE students call the department home, and he recognizes how important it is for them to have a sense of belonging.
Sokalski gathered a group of roughly sixty undergraduate students to attend the MS&T Conference in October and participate in poster presentations and networking opportunities. He is exploring the possibility of forming a materials quiz bowl team in the coming semesters to compete at the TMS championship in San Diego.
"I'm excited to take on this new role, where my primary job is to help students," Sokalski expressed.