Krause leans into creativity with ceramics
Kaitlyn Landram
Oct 5, 2022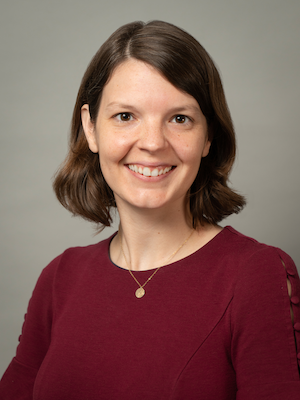 At the heart of Amanda "Mandie" Krause's research is her appetite for creativity. The ceramicist joins Carnegie Mellon University's Department of Materials Science and Engineering as an assistant professor from the University of Florida.
Ceramics are the future. "They are temperamental, brittle, and hard to process but that's what makes them fun to work with. I'm able to be creative in my approach," Krause explained.
The goal of her research is to make brittle materials tougher by controlling their microstructure during processing. To achieve this goal, she characterizes the material at different length-scales, which she correlates to processing parameters. Characterization is really a tool to observe how microstructures can be manipulated by processing. Using Transmission Electron Microscopy (TEM), she characterizes materials at the atomic length scale to classify their grain boundaries, defects in the crystal structure, that control bulk properties, including electrical conductivity. By understanding the grain boundaries at the atomic level, she can correlate their structure to their motion during processing, which will ultimately provide better control of the materials' microstructure and performance.
Ceramics are temperamental, brittle, and hard to process but that's what makes them fun to work with.

Mandie Krause, Assistant Professor, Materials Science and Engineering
Krause is excited to expand on her research with a new characterization technique using 3D X-ray diffraction microscopy made possible by a new piece of equipment coming to the Materials Characterization Facility, the Zeiss Xradia Context micro-CT.
"Considering that the earth is made of ceramics, they are more renewable than metals or polymers," mentioned Krause. Therefore, her work to make ceramics stronger could impact their ability to replace other less-sustainable materials currently used in batteries, or even on airplanes.
Assistant Professor Krause is also passionate about merging engineering and art. Along with an interest in developing projects for her students that encourage creative problem solving, Krause has received a National Science Foundation (NSF) CAREER Grant to expose high school art students to advanced ceramics and enable them to give back to the community.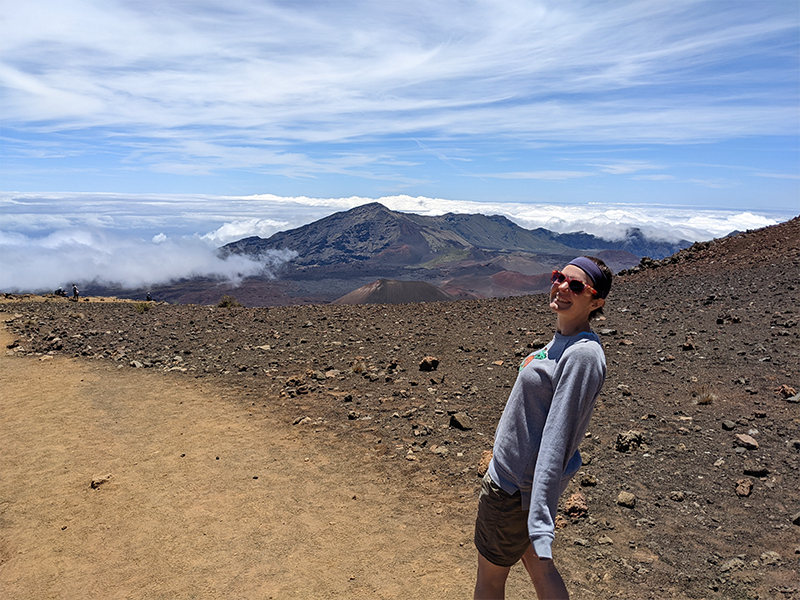 Art students in participating high schools will be tasked with using materials common in materials science and engineering research to make sculptures. They will learn about processing pure or low impurity materials while showcasing their artistic expression.
"Working with ceramic powders is very different from working with clay," she explained. "Students will have to use trial and error to see how they can manipulate the material to create the art piece they have in mind."
This fall, Krause is teaching Microstructures and Properties I, a course that synthesizes what students learned in their sophomore year. Krause is excited to work with her students to help them reach an "ah-ha" moment where everything they've learned up to this point is tied together in material properties.
"Students are really good at questioning the assumptions materials researchers make, and I think that's fantastic," Krause said. "I learn something new every time I teach a course. Students ask new questions every semester, and they process the information in different ways which opens my eyes to new ways to think about materials."
When she's not in the lab or the classroom, Krause spends her free time reading, practicing yoga, hiking and going to concerts.
Amanda Krause earned her bachelor's and master's in materials science and engineering from Virginia Tech, and her Ph.D. in materials science and engineering from Brown University.