Rollett receives prestigious Francqui International Professor Award
Kaitlyn Landram
Jun 15, 2022
Anthony Rollett, a professor of materials science and engineering and co-director of the Next Manufacturing Center was awarded the Francqui International Professor Award for Exact sciences in 2019. Owing to the pandemic, it wasn't until the spring of 2022 that he was able to accept the award and begin a speaking tour at Universities across Belgium.
International Francqui Professors are researchers with a world-class reputation. Rollett was recognized for his work in the qualification of microstructures-experimental mesoscale modeling of materials-application to 3D printing of metal alloys.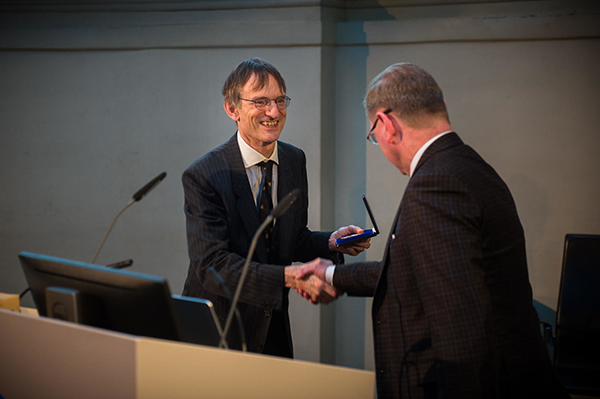 Rollett was hosted by Ghent University, and visited Katholieke Universiteit Leuven, the first University in Belgium that dates back to the 1400s, UC Louvain, and the University of Liege.
"It's been a lovely experience," said Rollett. "The four universities I have visited do not have formal collaborations in place, so this has offered an excuse for them to talk to each other and collaborate."
The International Francqui Professor Award is an extension of the Francqui Prize, one of the most prestigious awards granted to Belgium researchers. The Francqui Foundation was founded in 1932 to further the development of higher education and scientific research in Belgium.