Graduate Seminar Series
February 03, 2023
10:00 a.m. ET
7500 Wean Hall
Chiral materials and changing the world
Materials science can help people change the world. Whether it is the climate crisis, ongoing pandemic, or pressures on our healthcare services, at a time of unparalleled challenges and uncertainty, technologies enabled by new materials can provide solutions. Despite that, too many people opt-out of physics and engineering at a young age, and too many are pushed out due to systemic inequities reproduced and reinforced by the culture of academia. This is due to a variety of reasons, including a shortage of skills specialist teachers, unconscious (and very conscious) bias, societal stereotypes, and misconceptions about what physics is/what physicists do. I believe that outreach and advocacy can change that: but only if we focus on quality and not quantity. I will talk about how who we talk about matters and the importance of using evidence when designing outreach programmes/equity initiatives.
Dr. Jess Wade, Imperial College Research Fellow, Department of Materials at Imperial College London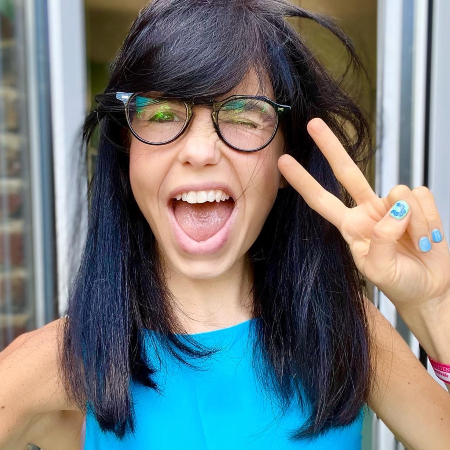 Wade's research considers new materials for optoelectronic devices, with a focus on chiral organic semiconductors and how to optimise these chiral systems such that they can absorb/emit circularly polarised light as well as transport spin-polarised electrons. For her PhD Jess concentrated on new materials for photovoltaics and the development of advanced characterisation techniques to better understand their molecular packing. Outside of the lab, Jess is involved with several science communication and outreach initiatives. She is committed to improving diversity in science, both online and offline.