Anthony Rollett
U.S. Steel Professor of Metallurgical Engineering and Materials Science, Materials Science and Engineering
Faculty Co-Director, Next Manufacturing Center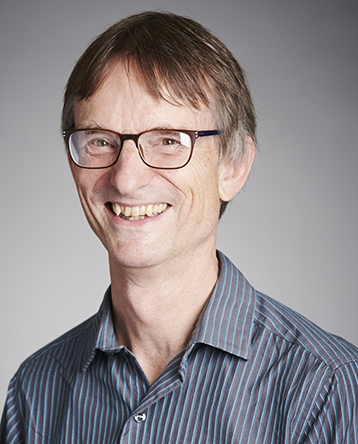 Anthony Rollett has been a member of the faculty at Carnegie Mellon University since 1995, including five years as department head. He is the co-director of the Next Manufacturing Center on additive manufacturing.
Previously, he worked at the Los Alamos National Laboratory. There, he was group leader of metallurgy from 1991-1994 and deputy division director of materials science and technology for a year after that.
He has been a Fellow of ASM since 1996, Fellow of the Institute of Physics (UK) since 2004 and Fellow of TMS since 2011. He received the Cyril Stanley Smith Award from TMS in 2014, was elected as Member of Honor by the French Metallurgical Society in 2015, and became the US Steel Professor of Metallurgical Engineering and Materials Science in 2017. He received Cyril Stanley Smith Award from the International Conference on Recrystallization and Grain Growth in 2019 and also the International Francqui Professor for 2020-2021, from the Francqui Foundation, Belgium. In 2023, he recevied the International Freeform and Additive Manufacturing Excellence (FAME) Award at the International Solid Freeform Fabrication Symposium.
His research group is supported by industry, several federal research agencies, and the Commonwealth of Pennsylvania. He is a member of the Basic Energy Science Advisory Committee and the Defense Programs Advisory Committee under the Department of Energy. His lecture notes on texture and anisotropy are widely known and used, and he started a new course on additive manufacturing and materials in 2016. He started a new master's program in additive manufacturing in the fall of 2018.
Rollett's research focuses on microstructural evolution and microstructure-property relationships in 3D, using both experiments and simulations. Interests include 3D printing of metals, materials for energy conversion systems, strength of materials, constitutive relations, microstructure, texture, anisotropy, grain growth, recrystallization, formability, and stereology. Relevant techniques include high-performance spectral methods in micro-mechanics, dynamic x-ray radiography (DXR) and high-energy diffraction microscopy (HEDM). Important recent results include definition of process windows in 3D printing through characterization of porosity, 3D comparisons of experiment and simulation for plastic deformation in metals, the appearance of new grains during grain growth, and grain size stabilization. He has 250 peer-reviewed journal publications with an h-index of more than 50.
CMU to Lead Nasa Space Technology Research
Metallurgy: Real World Applications
Additive Manufacturing with Metals
Education
1987 Ph.D., Materials Engineering, Drexel University
1977 MA, Metallurgy and Materials Science, Cambridge University
Media mentions
CMU Engineering
CMU to Lead NASA Space Technology Research Institute
A new NASA Space Technology Research Institute (STRI) led by Carnegie Mellon University seeks to shorten the cycle required to design, manufacture, and test parts that can withstand the conditions of space travel through constructing models for qualification and certification.
ASM International
Rollet awarded the 2024 ASM Gold Medal Award
MSE's Anthony Rollett will receive the 2024 ASM Gold Medal Award for "significant contributions to the development and use of simulations in Materials Science and Engineering to model grain growth, recrystallization, and deformation in three dimensions."
CMU Engineering
Faculty projects awarded DURIP funding
Three College of Engineering faculty members have been selected to receive funding for their projects through the Defense University Research Instrumentation Program (DURIP): Marc De Graef, Anthony Rollett, and Rebecca Taylor.
CMU Engineering
Behind the Researcher
The College of Engineering is known for our cutting-edge research, academic rigor, and amazing students, but you might be surprised by some of the other talents of our award-winning faculty.